Changes Coming to our Website, and Products!
You spoke, and we listened!
In an ongoing effort to bring you the best men's grooming experience either side of the Mississippi we have been gathering your feedback on our Blue Star Product Line as well as our Online Store.
As you may know, in addition to having 4 barber shops in Columbus, Ohio we have also recently began to manufacture our very own line of men's grooming products right here in the United States. No matter your daily routine, we believe we have a product that will enhance your style, making you look and feel like...well, like you just left one of our barbershops.
This post is to show you all the changes we are making to our website that are going to make it even easier to look your very best. We would also like to thank every single one of our Blue Star Men for supporting who we are, and our mission to make you the best groomed in every room.
Your feedback and support makes all this possible!
Let's start this off with a bang, shall we?
A Brand New Store
Our Online Store has been completely redesigned to give the information you need, where you need it. Our new product pages will let you know exactly what kind of performance to expect from each of our products, as well as how to use them, and what hair types they work best with. We even recommend other products to pair it with, so your own personal product regimen will be giving you maximum effort! Looking good has never been this easy!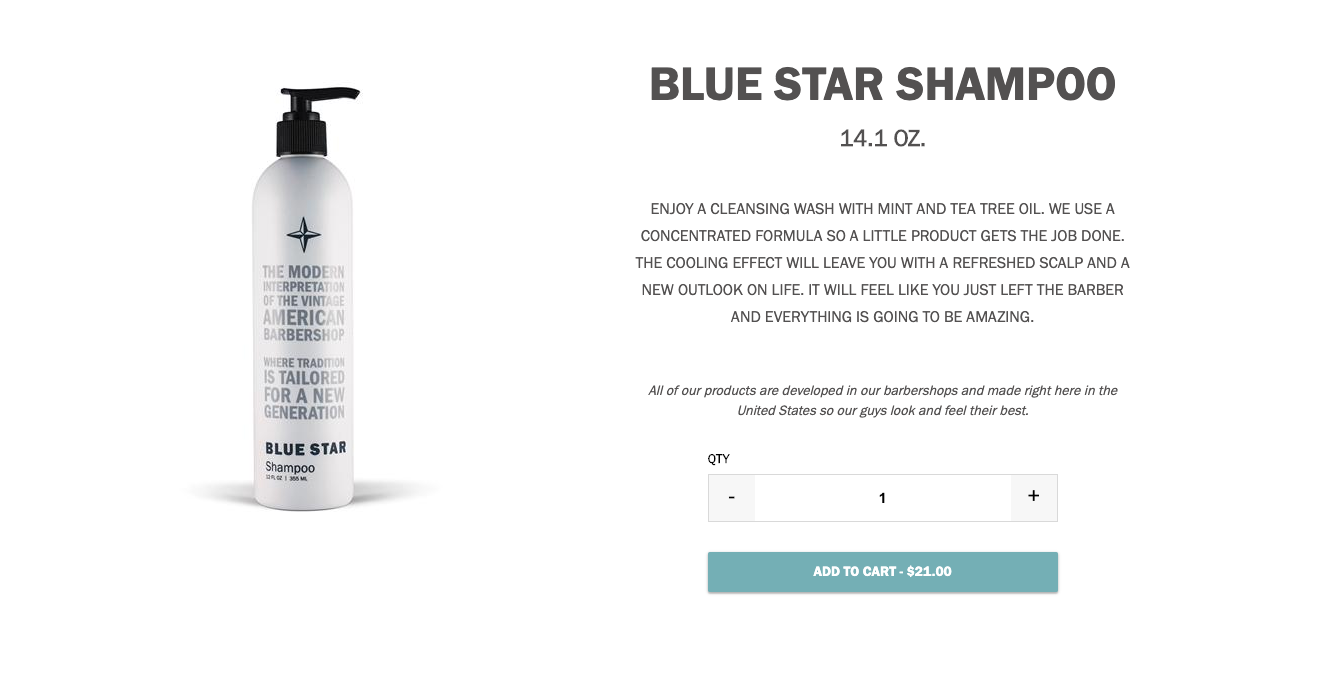 Free Shipping!!
As part of the celebration, and because you deserve nothing but the best, we are giving you all FREE SHIPPING on all orders for the month of May! So order away!
Product Improvements
We are constantly looking for your feedback so that we can provide you with the best products and services possible. Our development and refinement process is put our customers at the forefront, as we test our products in our shops on real clients so we get immediate feedback.
If you have tried one of our products and want to become part of our development process we would love to hear from you.
And if you haven't tried one of our products yet, then what are you waiting for?!
The Blue Star Story
As our brand and our story continues to grow it was time to update how we told it. Our new About Us page is designed to show you What we are, Who we are, and How we do it! Seriously, check it out!
Additional Feedback
Guys, keep it coming! We love your feedback as it gives us the knowledge we need to make you all even better products and give you all even better experiences!
If you have tried one our products and would like your voice to be heard, please fill out this form to let us know your thoughts
And if you haven't tried any of our Blue Star Products yet...What are you waiting for? Head on over to our Brand New Store right now and tell us what you think!
Thanks again everyone, we are really excited to be bringing you all of these things!
Look Sharp
Recent Posts