About Us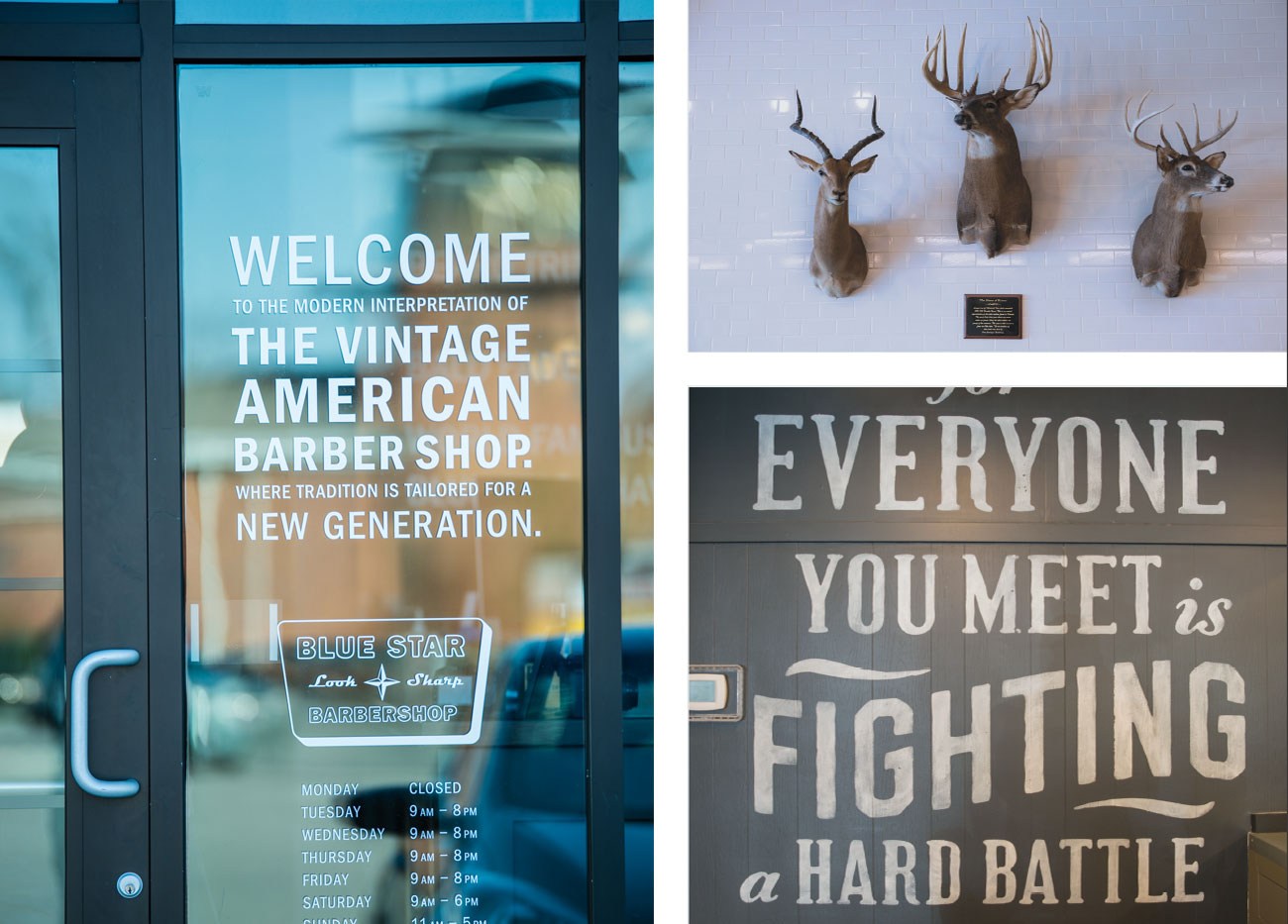 In 2010 there were very few places in Columbus for a man to get a haircut. Other than the occasional small, old-time barbershop (which we love), there were 'budget cutters' and fancy, high priced salons. There was very little middle ground. We wanted to plant the Blue Star flag in this middle ground and elevate the men's haircut experience without being pretentious. And we wanted to have a sense of style in our work that a wide range of men could relate to. We also set out to provide more consistency in the quality of men's haircuts, and at a price point that was affordable.

Today we have three thriving barbershops around Columbus. We are inspired by the evolution of men's haircutting and barbering that we see going on in central Ohio and we are excited to continue on this journey. We are also grateful to the men of Columbus who partner with us on this journey every time they come to Blue Star Barbershop for a hair cut. Thank you!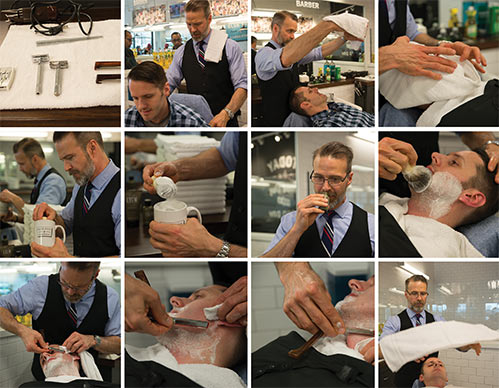 Want to look more into the Blue Star Brand Identity?
Download the Blue Star Brand Book
(Photographic Content)
Great Haircuts are done by Talented Artists.
Listening and Being Honest.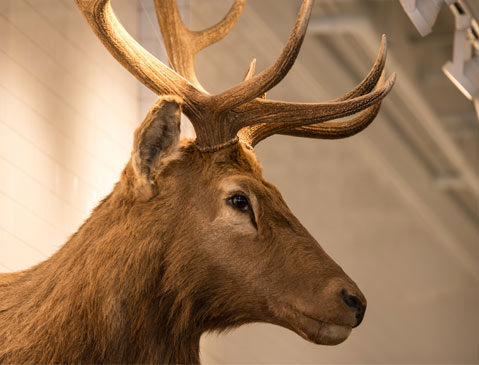 The technical aspects of a good haircut
A good haircut is partly about the technical components. For men's haircuts today these would essentially be tapering, fading and blending. A stylist or barber with a mastery of these technical skills will give you a haircut that looks sharp and grows out evenly. This is why Blue Star Barbershop works tirelessly to recruit hair stylists and barbers who posses these skills and a history of focusing on men's haircuts.

Equal to the technical skills that make up a great haircut are the stylist or barber's non-technical skills. We've learned that the best stylists and barbers are very artistic and highly visual. When a client explains to them what he is looking for, talented stylists and barbers listen well and can take him there intuitively.

Honesty is another trait we value in the talent at Blue Star. Great stylists and barbers not only help clients select looks and cuts that work well for them, they help clients avoid looks and cuts that don't.
Communities We Serve—And People we Take Care Of
BLUE STAR BARBERSHOPS ARE CONVENIENTLY LOCATED IN OR NEAR YOUR NEIGHBORHOOD
We choose our locations so we can be in the places where our customers work and live. And while we think a haircut should never be an errand, we recognize the value our customers place on convenience. Feel free to Call Ahead or Walk In.
OUR BARBERSHOP EXPERIENCE IS DESIGNED FOR CULTURAL RELEVANCE AND COOL RELAXATION
Blue Star spaces are designed to be interesting and to feel culturally relevant for a wide variety of men. The best hairstylists and barbers are talented artists, and we want the spaces to reflect this and to engender a relaxed experience that is fresh but never pretentious. Sales people, graphic artists, designers, lawyers, small business owners and IT people all count themselves as Blue Star Barbershop customers.