Look Sharp
The modern interpretation of the vintage american barbershop
where tradition is tailored for a new generation.
Elevated Experience
At Blue Star Barbershop, our mission is to consistently do better quality men's haircuts, at an affordable price-point, and in a unique and fun atmosphere that both our customers and associates enjoy.
View our Services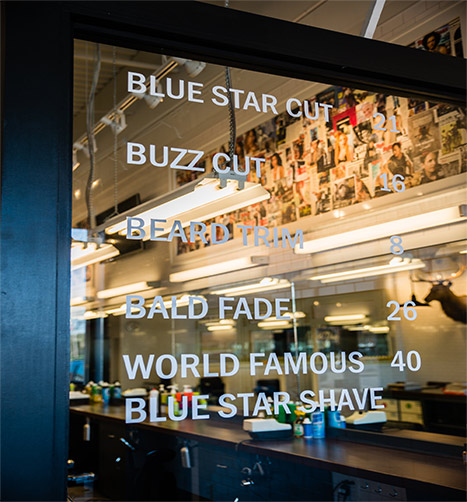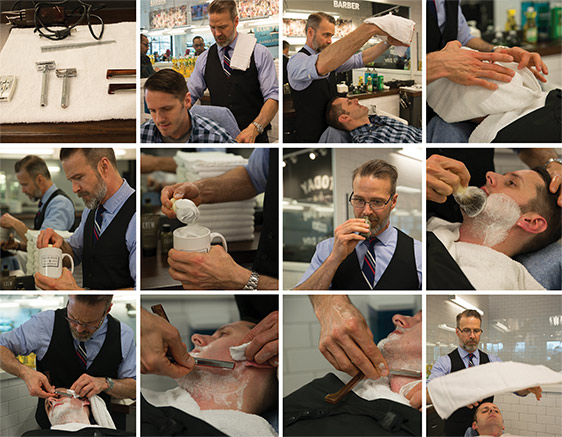 Better Haircuts
We accomplish our mission by employing stylists and barbers who enjoy cutting men's hair and who have a work history that focuses on tapering, fading and blending; the foundation for quality men's cuts.
Interested in Joining the Team?
Our Barbershops
Today we have three thriving barbershops around Columbus. We are inspired by the evolution of men's haircutting and barbering that we see going on in central Ohio and we are excited to continue on this journey.



View our Locations.
A Haircut is not an errand
Blue Star is a locally owned and operated barbershop founded in 2010 by a Columbus, Ohio Barber and named after the "Blue Star" brand of double-edged razors from the 1950's and 1960's.
Read about the Blue Star Barbershop Story.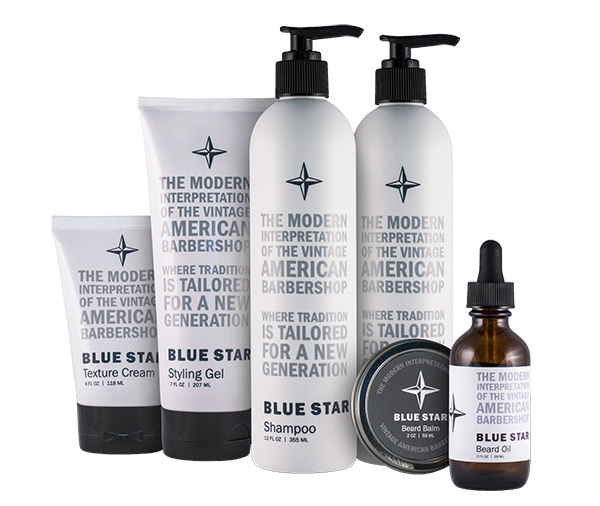 Say Hello to Blue Star Products
Introducing the Blue Star Product Line including everything from hair styling product to beard balm. This year you can spend your holidays with a truly functional family. Available in stores now.
Convenient.
Relaxed.
Every Man.