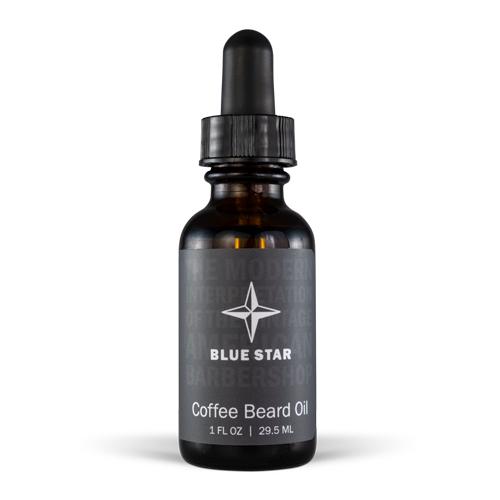 Blue Star Coffee Beard Oil
2.5 oz.
Available In Blue Star Shops Only
1 oz limited edition Beard Oil. This Oil does more than just keep your beard soft and strong, you will also enjoy the smell of coffee with a hint of chocolate.
All of our products are developed in our barbershops and made right here in the United States so our guys look and feel their best.
Limited Addition Scent Variety.
Hemp Oil to Stimulate Hair Growth.
Avocado Oil keeps your whiskers strong by repairing and moisturizing any length beard.
Rosemary seed extract prevents dry or itchy skin.
Light weight oils are used to moisturize your skin and hair without adding weight or a greasy look.
DIRECTIONS: Take a small amount and rub in your hands to soften. Apply evenly through beard to wake up face, then brush into desired look.
Ingredients: JOJOBA OIL, SAFFLOWER OIL, GRAPESEED OIL, ARGAN OIL, OLIVE OIL, FRAGRANCE, VITAMIN E OIL