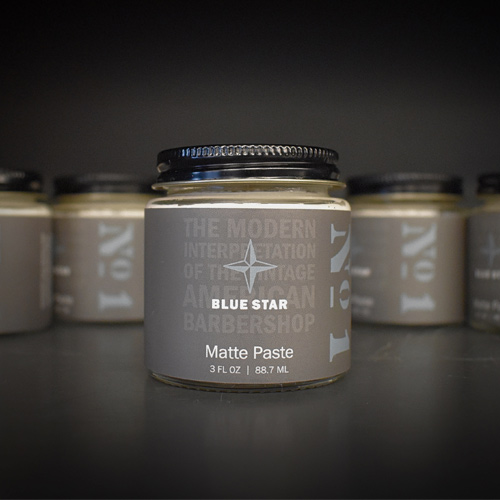 Blue Star Blue Star Matte Paste No.1
0.5 oz.
Available In Blue Star Shops Only
Our Matte Paste has a medium strength hold that stays flexible and doesn't get stiff, letting you restyle if needed. It keeps your style looking natural with no shine, and is made with quality ingredients keeping it easy to use and easy to wash out. No matter what your hair type this product will make your style look sharp.
All of our products are developed in our barbershops and made right here in the United States so our guys look and feel their best.