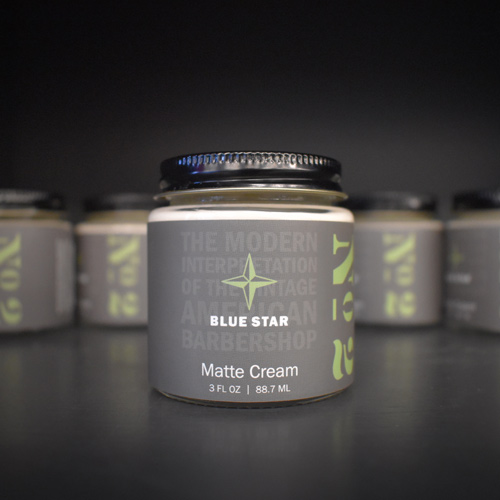 Blue Star Blue Star Matte Cream No.2
3.0 oz.
Available In Blue Star Shops Only
Blue Star Matte Cream adds volume and structure to your style with a strong hold that lasts all day. The Matte Cream is a light weight product with no shine so your hair looks natural and full. Best for fine, straight hair, or anyone who wants extra volume. Quality ingredients used so it is easy to use and easy to wash out.
All of our products are developed in our barbershops and made right here in the United States so our guys look and feel their best.