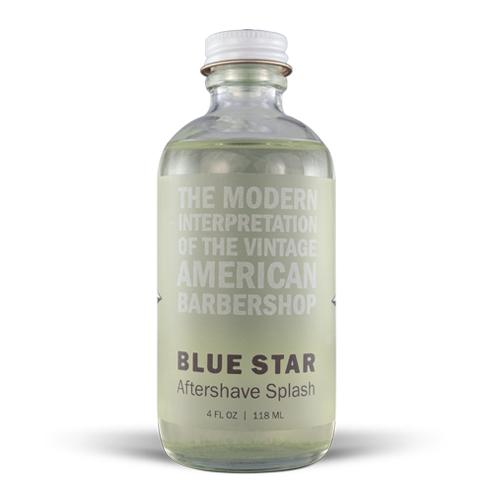 Blue Star After Shave Splash
6.8 oz.
Available In Blue Star Shops Only
4 oz After Shave Splash use to tighten and treat skin after your shave or as a cologne.
All of our products are developed in our barbershops and made right here in the United States so our guys look and feel their best.
Classic Barbershop scent.
Witch hazel acts as an astringent to shrink pores, soothe skin and reduce inflammation.
A classic tonic splash that is lightweight
DIRECTIONS: Splash onto hands and then apply to face and neck…you've seen Home Alone right?
Ingredients: ALCOHOL, WITCH HAZEL, GLYCERIN, FRAGRANCE